For the daily handling of DAN-Board ground protection mats and smooth boards, it can be important to have the right accessories. This is why we offer various aids in the form of our accessories for assembly, fastening, pick-up and transport.
It is as an example very important to have a hook for retrieval of the plates to ensure proper lifting position, to prevent possible damage that could occur in the wrong position during lifting.
At Danrec A / S we offer the following accessories for our plates.

– DAN-Board plastic connector
– Handle Connector
– Fastening U connector
– Hooks
– Transport / storage rack


Below you will find out more about our accessories for ground protection mats and smooth DAN-Boards.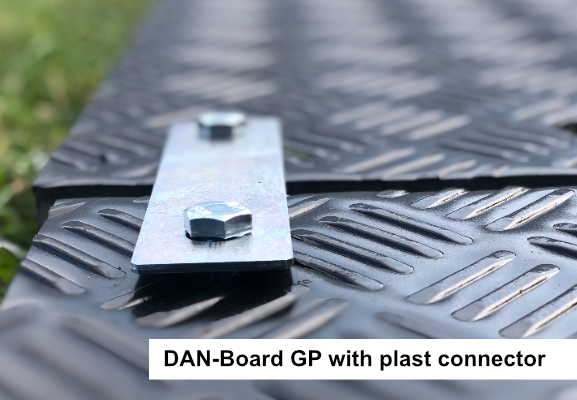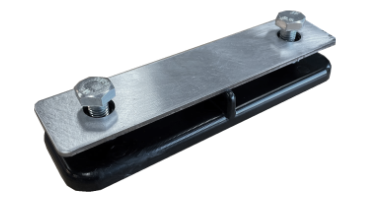 Our plastic connector consists of 2 parts, a plastic bottom with an intermediate piece and 2 raised bolt towers that fit the holes in our DAN-Boards. As well as a top bracket of steel that is fastened via 2 bolts.


Drawing with measurements can be found at the bottom of the page.


For DAN-Boards with 30mm holes.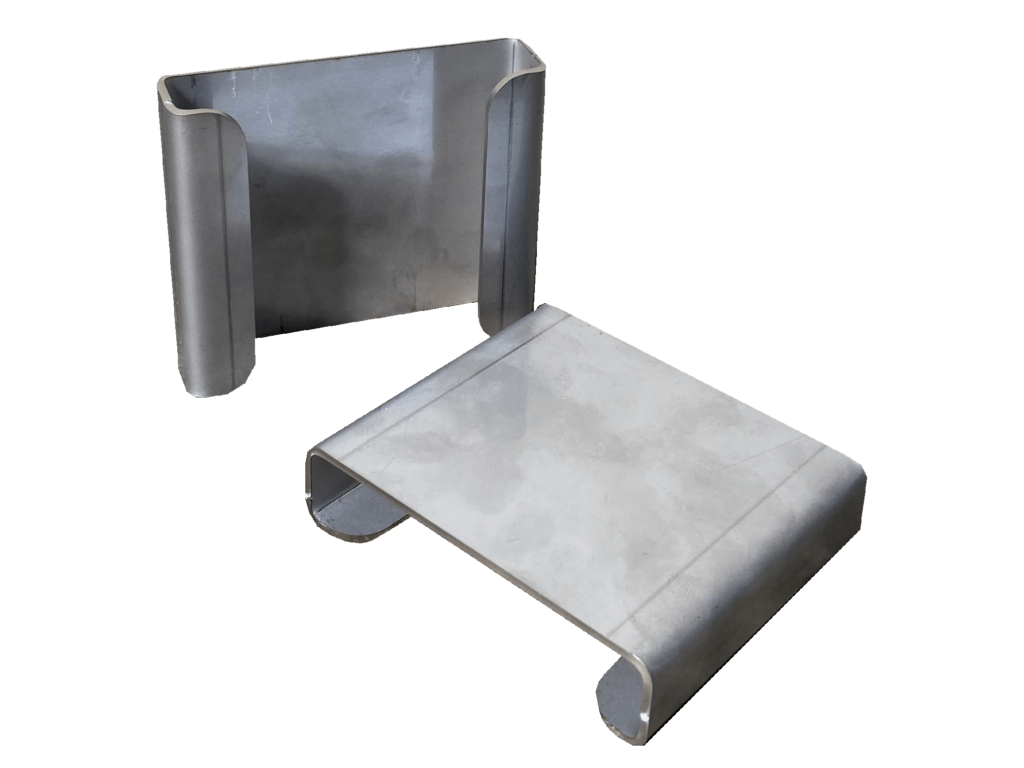 Our handle connector in stainless steel offers a convenient solution for connecting ground protection mats on even substrates. With this connector, the process of connecting the mats becomes much easier and more efficient. 

 

One of the key advantages of the connector is its versatility. It is designed to fit boards ranging from 8 mm to 15 mm in thickness.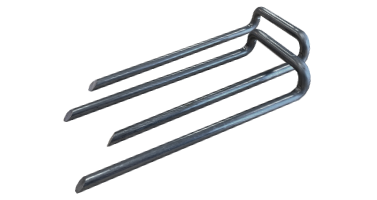 The system consists of corner holes and strong steel rods which allow the plates to be connected to eachother, and at the same time anchored to the ground.

– Dimensions: W: 95 mm L: 217 mm
– Thickness: Ø10 mm
– Material: Steel


For DAN-Boards with 40mm holes.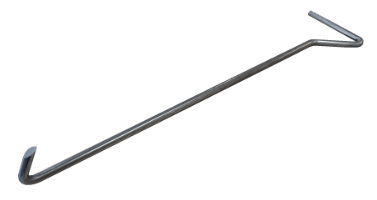 It may be near impossible to pick up road plates that have been driven into sand / soil. A pick-up hook makes it easier to grab a handle or assembly hole, making it possible for you to pull the plate free.


– Dimensions: W(handle): 116 mm L: 530 mm
– Thickness: Ø10 mm
– Material: Steel
Get the longest possible lifespand out of your DAN-Board plastic sheets with a transport / storage rack made of galvanized steel.

The racks have side securing which makes it safer to transport and store your plates. The rack has truck rails at the bottom for easy handling and can be stacked.
– Large rack dimensions: L: 300 cm W: 120 cm
– Medium rack dimensions: L: 240 cm W: 120 cm
– Small rack dimensions: L: 200cm W: 100 cm
– Material: Galvanized steel
We will respond to your message as soon as possible.
Main office and production in Denmark